Use this url to cite publication:
https://cris.mruni.eu/cris/handle/007/18890
Digital Technologies in the Contemporary Economy : Collective Monograph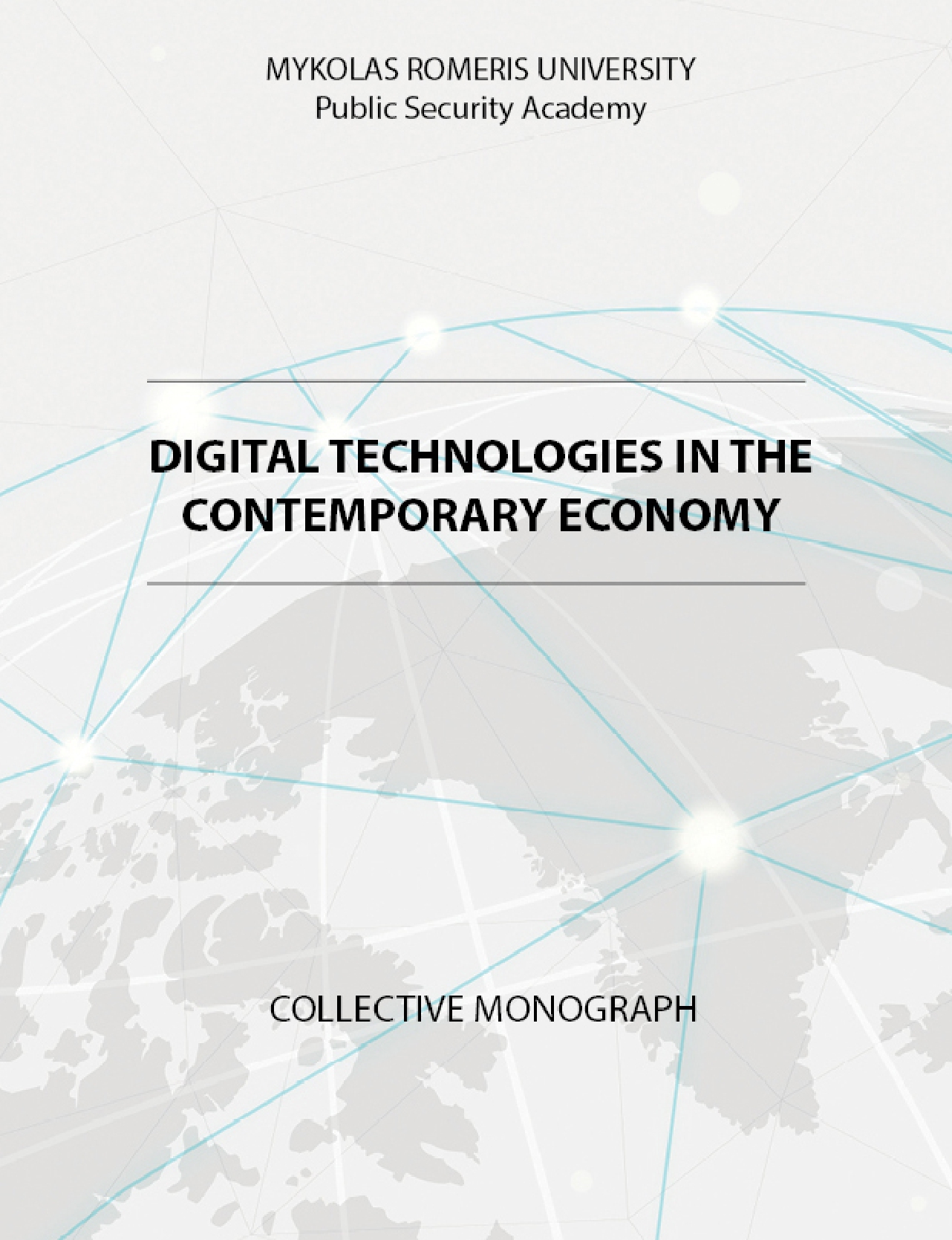 Type of publication
Sudarytas ir/ar redaguotas mokslo darbas / Compiled and / or edited science work (K5)
Title
Digital Technologies in the Contemporary Economy : Collective Monograph
Publisher
Kaunas : Mykolas Romeris University
Abstract
This collective monograph has been prepared based on the results of scientific research conducted in 2020–2022. These studies were carried out as part of the scientific activities of the Public Security Academy of MRU. Members of the collective monograph participate in the activities of the MRU Laboratory of Harmonious Innovations. The results of these studies show that digital technologies are a priority not only locally, but also internationally. Digital technologies are taking over the world, and advantage is secured by the ability to quickly master them. There is no doubt that digital transformation will have a significant impact on almost any industry, including agriculture. This monograph was prepared in English, but a large, international team of authors participated in its preparation. The monograph consists of seven chapters, analyzing digitalization management solutions, innovative marketing, digital transformations, and digitalization as a factor of economic security in the face of global challenges. It also touches on and analyzes the issues of digitalization and society, along with the digitalization tools that are used in the public sector.
Access Rights
Atviroji prieiga / Open Access